Corporate Profile

In1900s, When Zenichiro Tomita planted tea trees in Nishio area, the largest Matcha production area, Nanzan-en's history was started. Even after start of Matcha manufacturing operation, we still maintain our own private farms and have "integrated manufacturing system", covering from tea farm to final product. Nowadays, we  are one of a few Matcha manufacturers having private farm in Japan.
Matcha is not only used for drinking, but also used for ingredients for any kind of foods. Use application of Matcha became widespread in these years. We try to step up efforts to food safety and quality of our products. We have installed  HACCP compliant Matcha factory in 2007 and have received certification of ISO 22000 (Food safety management systems) in 2009. On the other hand, Matcha is still being manufactured by traditional stone mills. It may look old-fashioned, however that is best way to create top quality Matcha. We are creating Matcha products under fusion of tradition and latest technology.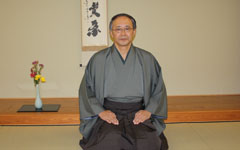 Nanzan-en realizes the potential of Matcha and contributes to assist in customer's product development, human health, and maintaining traditional culture of Matcha.
Kiyoharu Tomita
President
Corporate Name
Nanzan-en Tea Corporation
Address
20 Minamiyama, Fujii-cho,
Anjo-city, Aichi, 444-1198 Japan
Founded
1935
Established
1983
President
Kiyoharu Tomita
Product Lines
Matcha green tea powder,
Various Japanese loose leaf tea and related products
Contact
TEL : +81-566-99-0128
FAX : +81-566-99-3199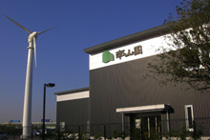 Main factory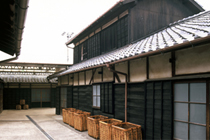 Ex-Aracha process factory         (built in 1950′s)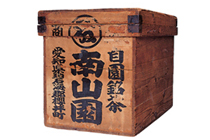 Antique tea box

ISO22000 Certified Factory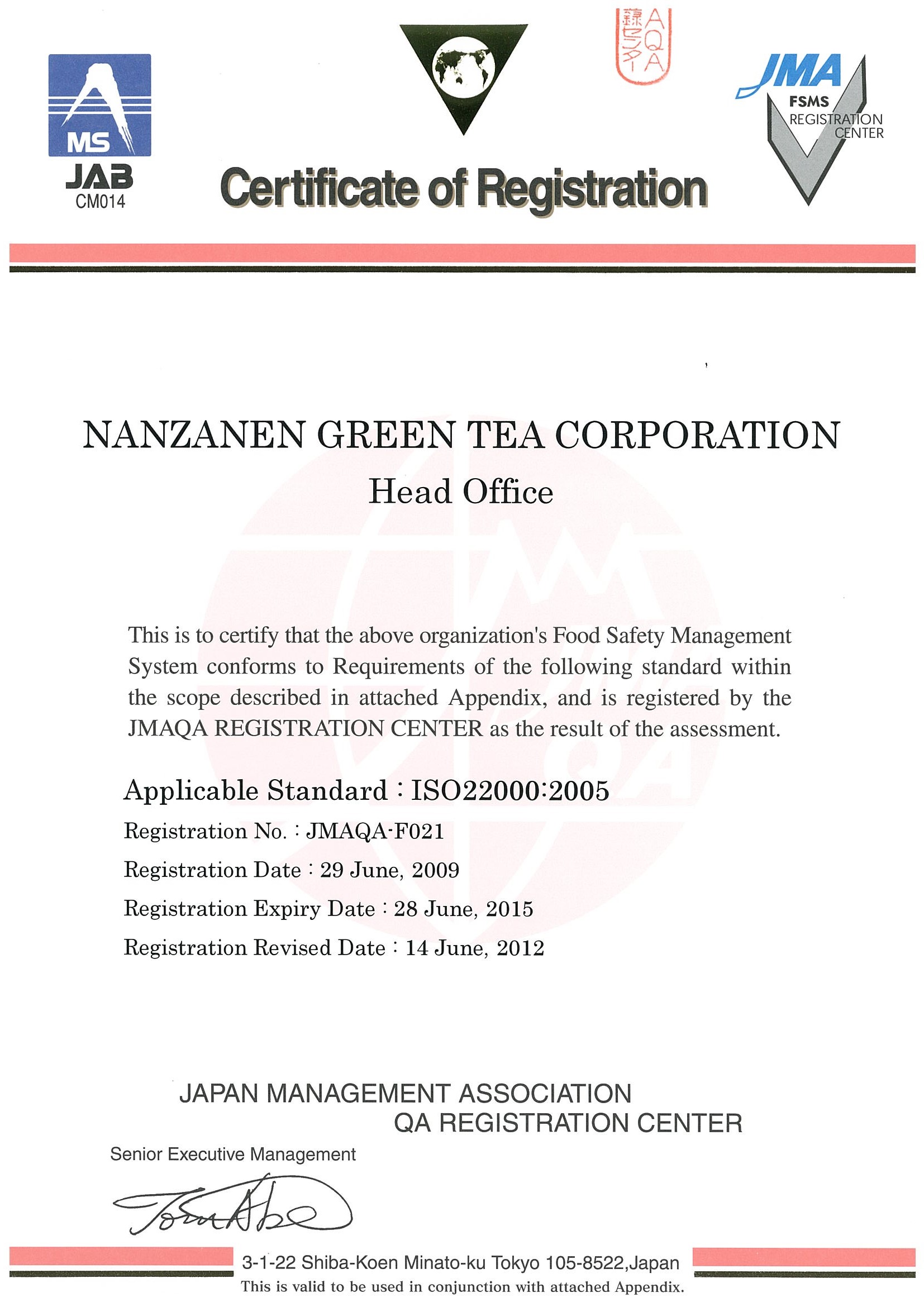 ISO22000 certificate
Our factory has hygienic food manufacturing facilities and has received ISO22000(Food safety management systems) certification.
We have installed couple of optical sorters and they are able to remove foreign materials from raw materials. This is first machine in Matcha industry.
Nanzan-en's Matcha products are sanitary, clean and safe.

Optical sorters

Sanitary production facilities
Activity of Eco-Friendly
Since tea trees are natural things, Nanzan-en is blessed with mother nature. Because we try to return the compliment to nature, we have placed 40kw wind turbine system in our factory site. We are using clean electricity generated by wind for manufacturing Matcha products.
In addition, we are recycling garbages from the tea trees as fertilizer used for tea trees growing, it is the way of reducing waste. Nanzan-en provides eco-friendly Matcha.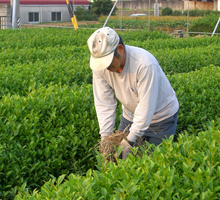 Recycle garbage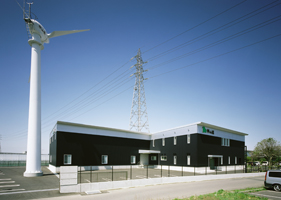 Main factory with wind turbine system
Contents